Unlock the Reasons Behind Sluggish Performance After Updating to the Latest Mac OS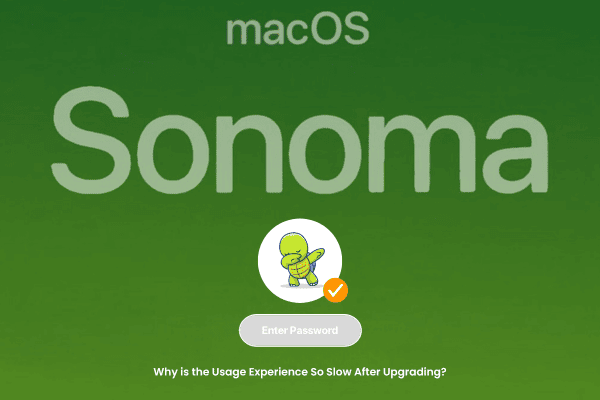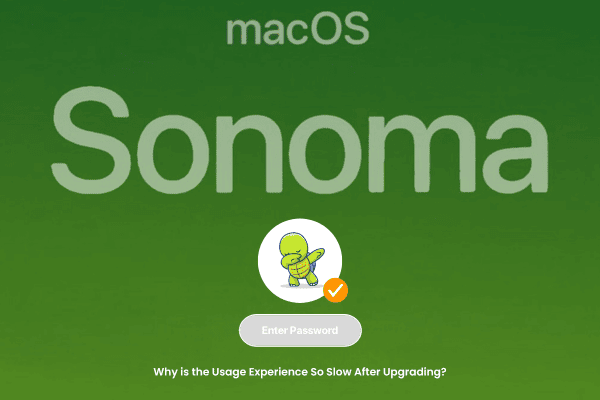 Intro to Reasons Behind Sluggish Latest Mac OS
If your older MacBook Air, MacBook Pro or iMac is experiencing sluggish performance after updating to the latest Mac OS likewise you can take several DIY steps to resolve the issue. We have tips and solutions to help you fix it.
Sluggish Latest Mac OS – Why?
This happens every time Apple releases a new macOS version (which they do annually and you can find the release history here). The latest macOS comes nonetheless packed with exciting new features, support and updates to stay current with trends. However, these features can often be too demanding, especially for older Macs still using Intel processors, old hard drives and limited RAM memory.
Apple introduced many exciting new features with the latest macOS 14 Sonoma in fact it was released this morning on 26 September 2023:
1️⃣ Stunning new screen savers featuring breathtaking locations worldwide that become your desktop wallpaper upon login.
2️⃣ Interactive widgets that can be easily added to your desktop for increased visibility and utility.
3️⃣ Enhanced methods for sharing work and web apps hence including new presentation options for video calls.
4️⃣ The introduction of Game Mode to optimize gaming performance.
5️⃣ Fun personalization tools for customizing your Mac.
6️⃣ A simplified way to adjust text size thus comfortable reading.
7️⃣ The option to automatically pause animated images while browsing the web.
8️⃣ Improved Autocorrect accuracy.
9️⃣ Significant updates to Messages, Keyboard, and Accessibility.
🔟The latest in Mac security and privacy protections.
In summary, the latest mac OS 14 Sonoma offers new capabilities that enhance productivity and creativity.
How Does It Cause the Latest Mac OS Sluggishness?
All these new features put more demand on the processor and RAM for cache memory processing, making it especially challenging for Macs that are 5 years or older. The comparison in CPU (processor) speed between Intel processors and Mac M processors varies depending on specific models and benchmark tests.
In general, Macs with M series processors have consistently outperformed Intel processors in various areas. According to Geekbench 5, the MacBook Pro M1 is 70% faster in single-core and 50% faster in multi-core performance compared to the previous Intel MacBook Pro. For additional information and sources, click here.
Apple designs the latest macOS features based on their current and latest processors. Currently, the M2 and upcoming M3 processors are in use. If you're using an M1 or M2 Mac, you'll be fine updating to the latest version. However, if you have an older Mac, be prepared for potential sluggishness, overheating, and possible bugs and errors.
Solution 1
If you manually upgraded to the latest macOS 14 Sonoma through Software Update and are experiencing issues, the only solution is to downgrade the macOS version. To do this, you'll need to format (erase) everything on your Mac. Back up your data using the traditional copy-and-paste method to an external hard drive or cloud storage. You cannot use Time Machine for this backup since it restores both data and the Mac OS (system), which you want to downgrade. For a complete guide on formatting and downgrading mac OS, you can find it here.
Solution 2
If, for any reason, you need to use the latest macOS 14 Sonoma for work, upgrade your Mac hardware to overcome limitations and sluggishness. Check if upgrading the solid-state drive to a faster version and adding more RAM to your Mac is an option. Although Apple has placed limitations on certain Mac models, reach out to a Mac specialist on how to bypass these limitations.
Conclusion to Reasons Behind Sluggish Latest Mac OS
Our advice is, if your Mac is still functioning well and meets your study or work requirements, keep it as it is and you can skip the major macOS version updates. Just ensure you update those Security Updates specifically to protect yourself from vulnerabilities.
Write a Positive Review to Support Us
We hope you enjoy the content and find the information helpful. If you would like to express your appreciation, please consider leaving us a positive review on Google Review by clicking here.
Contact us
As dedicated Mac users for over 15 years, we understand the frustration and helplessness that arise when your beloved Mac computer unexpectedly breaks down. But fear not! At YP Mac, we wholeheartedly focus on addressing and resolving precisely those distressing situations!
We offer hassle-free Mac repairs, as highlighted by our tagline: "Simplify Mac repairs with us." Our commitment lies in providing convenient solutions for all your Mac-related needs.
Our skilled technicians streamline the repair process, ensuring quick and efficient service. Trust us for a seamless experience and join our satisfied customers today.
Contact us now for any inquiries you might have or visit us at ypmac.com.my
Facebook Group
Join our dynamic Facebook group dedicated to all things Apple Mac! Connect with fellow enthusiasts, discuss the latest trends and share your insights about the world of Mac technology. Don't miss out—become a part of our community today!