Complete Guide to What to Expect When Sending Your Mac for Repair in Malaysia
Intro to What to Expect When Sending Your Mac for Repair
Before sending Mac for repair, let's check if the Mac is still covered by Apple's standard warranty. If it is, you may qualify for free repairs or support from Apple. However, if the warranty has expired, you can explore alternative repair options, such as authorized service providers or third-party repair services.
How to Check if Your Mac Still Has Warranty from Apple
If your Mac turns on without any issues, you can easily check the warranty status by following these steps: Select the Apple logo located on the top left of your screen, then choose About This Mac. Next, click on the Support tab.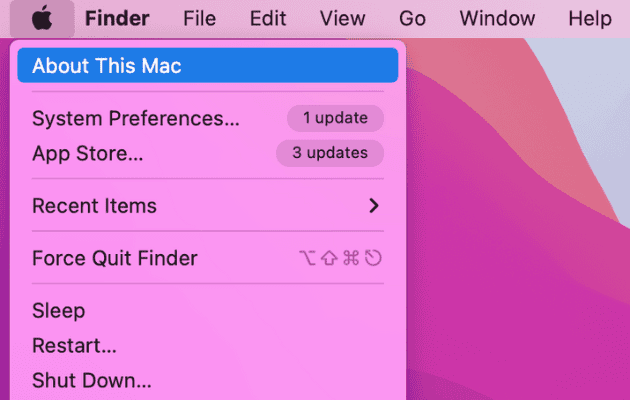 In case your Mac encounters issues and is unable to turn on, you can retrieve the serial number from the printed area on the casing (guide here). Afterwards, visit the Apple Check Coverage website to check if your Mac is still under warranty and qualifies for service repair from Apple.
Pro Tip 1
The standard warranty for most Apple products is usually one year from the date of purchase. However, if you opt for AppleCare for your Mac, the coverage extends to three years from the original purchase date.
It is crucial to keep in mind that the AppleCare extended warranty must be purchased within a specific time frame after the initial product purchase. The specific terms, conditions and pricing of AppleCare may vary depending on the product and region.
Pro Tip 2
If you plan to purchase a pre-owned Mac that still has warranty coverage, it is important to take certain precautions.
Firstly, ensure that the seller provides you with the purchase receipt because this will help prevent any potential disputes with Apple when making warranty claims in the future.
Additionally, make sure the seller signs out of their Apple ID on the Mac and removes the device from their Find My account. These steps will ensure a smooth transition and prevent any complications or issues related to ownership, security and warranty.
Coverage is still valid, here's what to do next
To send your Mac repaired free of charge, visit any Apple Authorized Service Providers. You can conveniently locate them by visiting them here or calling Apple Support for any inquiry at 1800-80-6419 (Toll-free in Malaysia).
The process with authorized service providers may vary with some may require you to make an appointment before visiting while others may not. Once you send in your device, you will need to wait for a few days while they assess your Mac. In case your Mac has a logic board issue, they will provide you with a quotation for the replacement.
After you make the payment, they will proceed to order the logic board. The delivery time for the logic board can range from 5 days to 21 days, depending on the availability of the part and the specific model.
Pro Tip 3
It's important to note that when sending Mac for repair authorized service providers only focus on parts replacement rather than repairing individual hardware components. Additionally, they do not provide assistance with data recovery in case of any issues so it is crucial to regularly back up your data to prevent any potential loss.
Pro Tip 4
When replacing the battery in a MacBook Air or MacBook Pro, authorized service providers take a comprehensive approach by replacing the entire bottom casing. This casing includes the palm rest area, which houses the battery, keyboard, trackpad and speakers. Consequently, when you opt for battery replacement through them, you will receive all of these components as brand new. If the battery replacement is covered under warranty, it's advantageous.
However, if you are paying for the service yourself, it can be expensive due to the involvement of multiple hardware components. It's worth noting that individual part replacements for the battery, keyboard, trackpad and speakers are not available at authorized service providers.
Pro Tip 5
It's worth noting that Apple occasionally offers recall programs, known as Apple Service Programs, where they provide free replacement of faulty parts, regardless of whether your device is within the warranty period or not. To find out more information, be sure to visit their official page and stay updated on any recall programs that may apply to your device.
Coverage has expired, here's what to do next
Even after your Apple coverage has expired, you have the option to visit authorized service providers who can inspect and repair your Mac or you can send Mac for repair at a reputable third-party repair centre like ours. Third-party repair centres often provide more cost-effective options but it's important to select a provider with a good reputation and reliability.
If you're wondering why third-party repair centers can perform repairs, we can draw a comparison with vehicles. Just as any car can be repaired by the official manufacturer workshop, there are numerous independent workshops that can also do a commendable job. Similarly, third-party repair centers have skilled technicians who possess the expertise to effectively repair your Mac.
Sending Mac for repair
We bring over 15 years of experience in Mac computers. Throughout the years, we have visited over 1000 houses and offices to provide on-site service. Since 2008, we have been among the first to offer pick-up and send-back services and we are now continuously incorporating AI automation into our services. With our deep-rooted passion and constant growth, we assure you that your Mac will be in capable hands with us.
Our workflow revolves around simplifying the process of Mac repair. As avid Mac computer users for the past 15 years, we have first-hand experience and a deep understanding of the frustration and challenges that occur when your machine malfunctions. We are fully prepared to offer the solution you require and deliver efficient repairs that cater to your specific needs.
Contact us
At YP Mac, we offer hassle-free Mac repairs, with our tagline, "Simplify Mac repairs with us," highlighting our commitment to providing convenient solutions for all your Mac-related needs. Our skilled technicians streamline the repair process, ensuring quick and efficient service. Trust us for a seamless experience and join our satisfied customers today.
Contact us today for any inquiries you might have or visit us at ypmac.com.my